3. Enrolment to course
3.2. Traditional enrolment

This enrolment method is mainly used in Master school studies.


1. Log in to Reppu at https://reppu.kamk.fi with your user ID.
2. Dashboard opens. From the middle of the page you find Search courses block.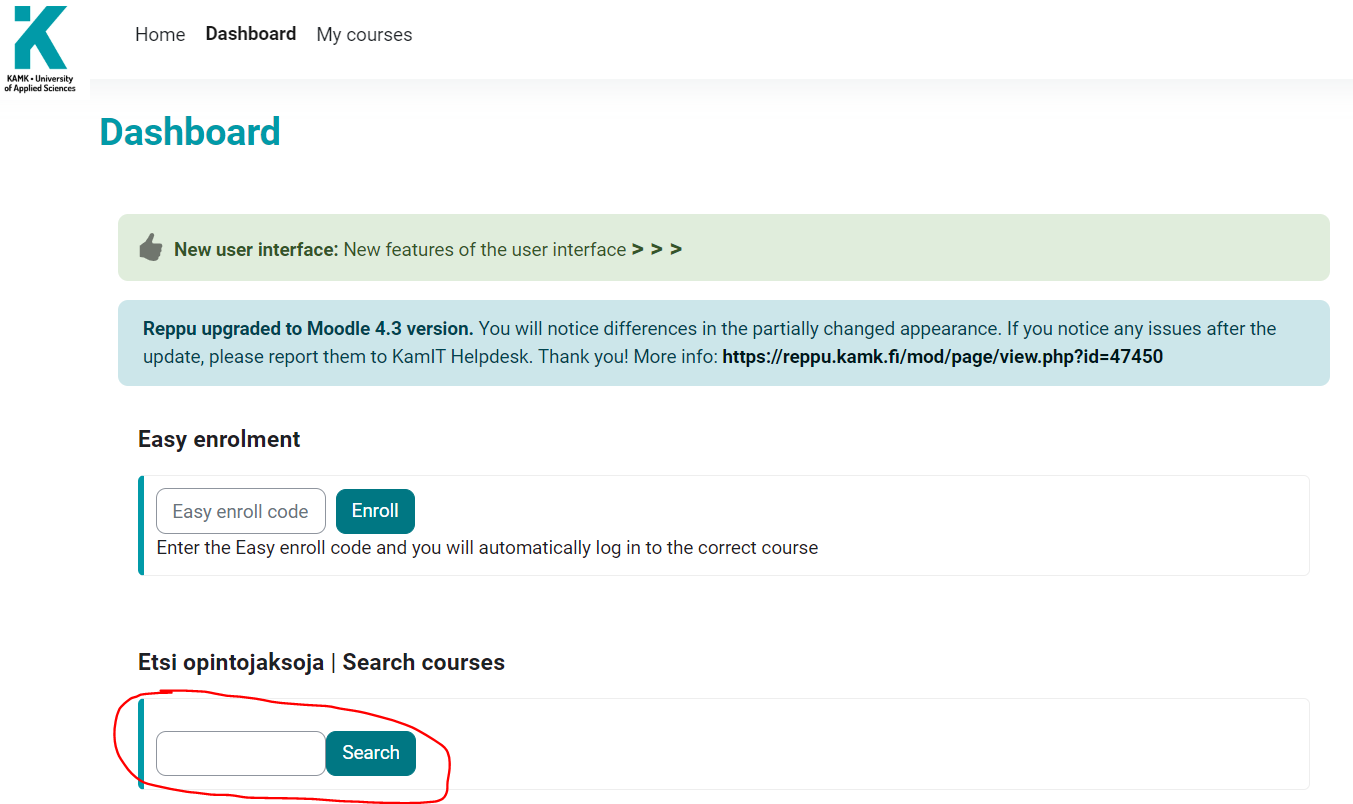 3. Enter the course name or part of it and press Search button.
4. Next you need to choose the right course from the list.
5. Next you need to enter the enrolment key. Course teacher will give you the enrolment key.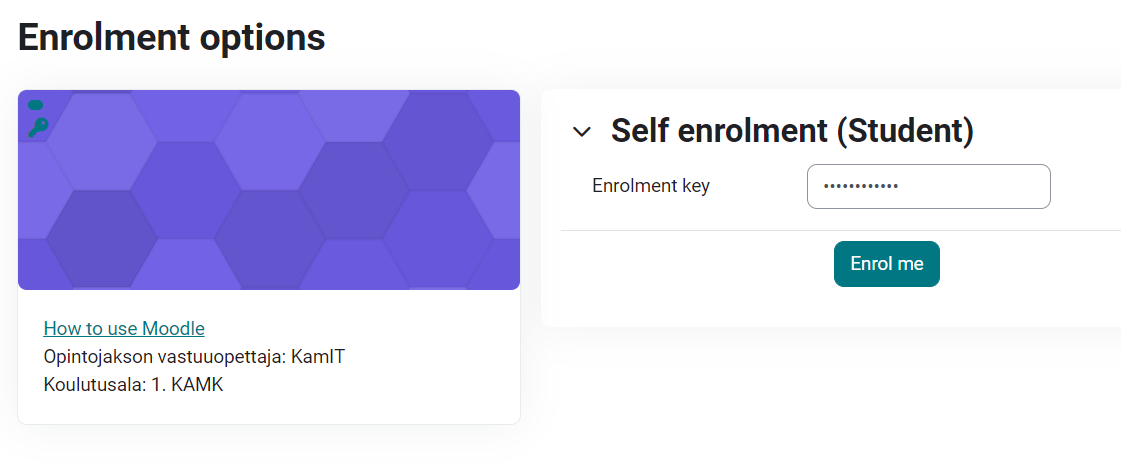 6. After entering the enrolment key, please click Enrol me button. If there is a problem with enrolment, please contact course teacher.